Locations & Maps
This page provides you with maps of our delivery and pick up locations as well as maps of the trails you can enjoy while renting a fatbike, electric bike or snow shoes. 
Please note that the times displayed on the maps correspond to the average duration of a trip while using a bike and do not consider any stop time.  Time may vary depending on your speed and fitness level as well as many other factors. Hiking or snow shoeing the trails will take considerably more time so be mindful of your distance and fitness level and plan accordingly, as you have to come back to the delivery location. 
Always follow the Forest Rules and Guidelines as mandated by the York Regional Forest (Learn more at our FAQ section 3.1).   In the case of an emergency call 911 and provide the closest Access Address Number indicated on the map where you are located at. 
KAYAK DELIVERY LOCATION AT WILLOW BEACH IN GEORGINA (LAKE SIMCOE)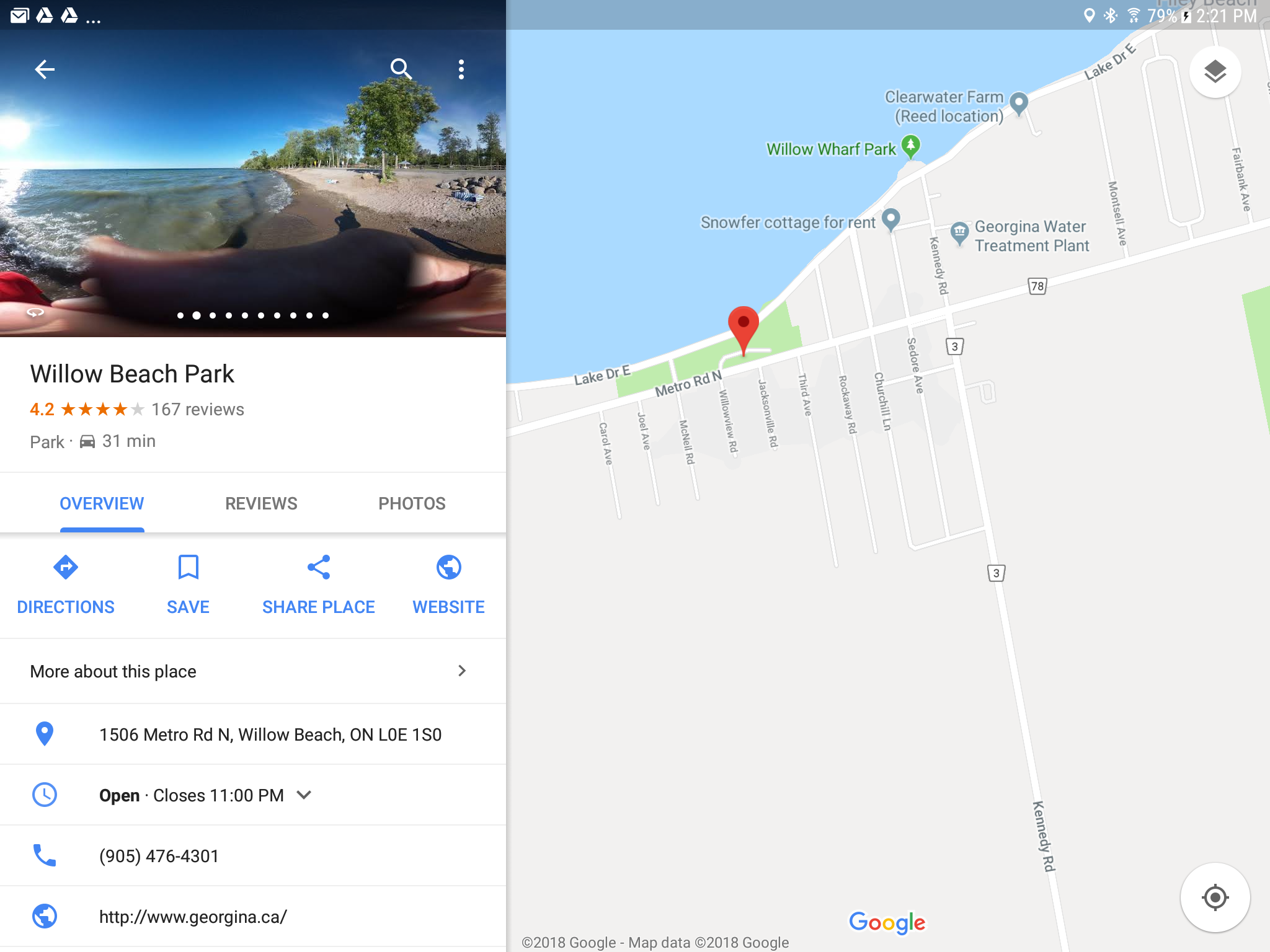 FAT BIKES, ELECTRIC BIKES AND SNOW SHOES DELIVERY LOCATION - DAINTY TRACT (YORK REGIONAL FOREST)
Source of maps: Every day guide to York Regional Forest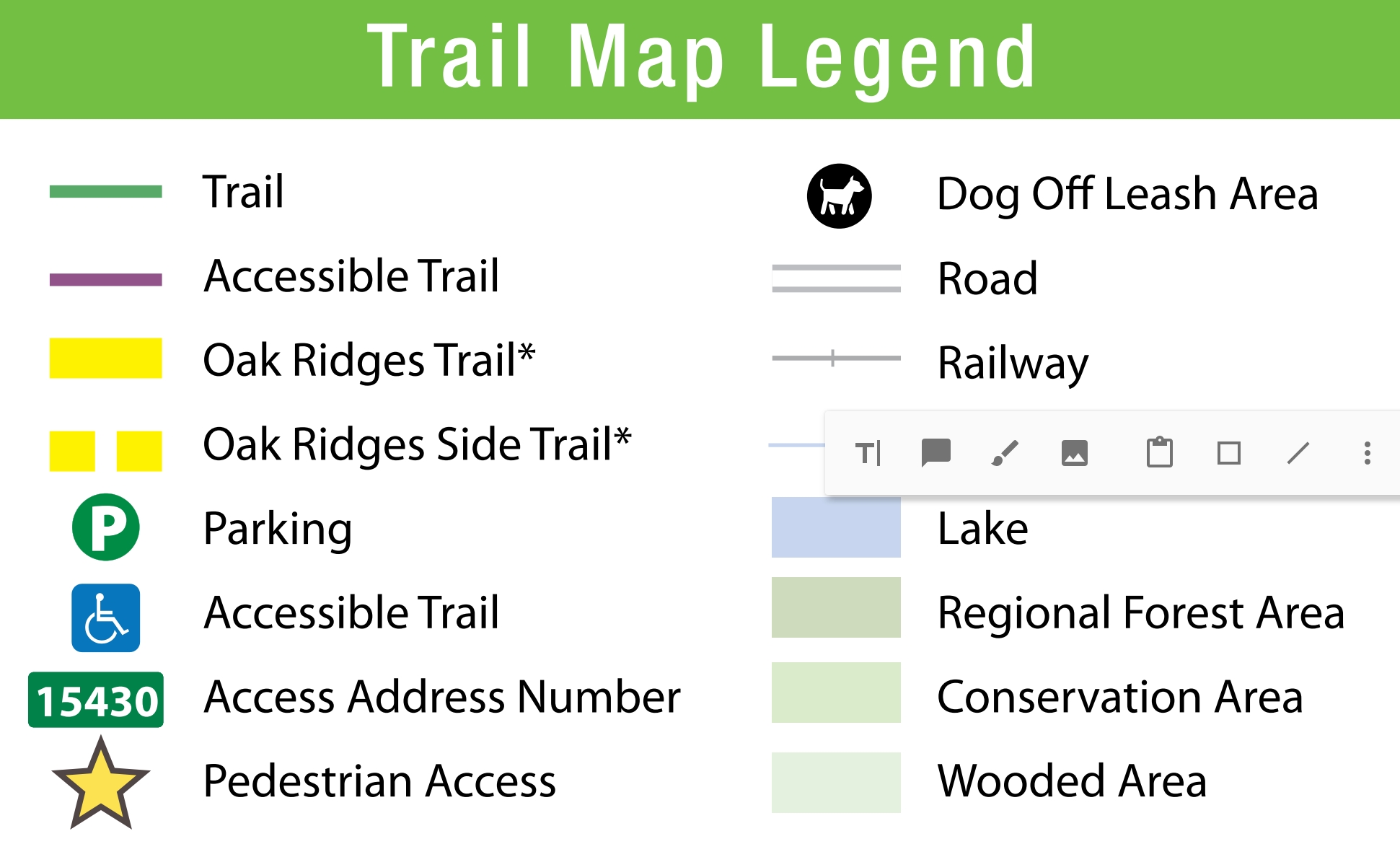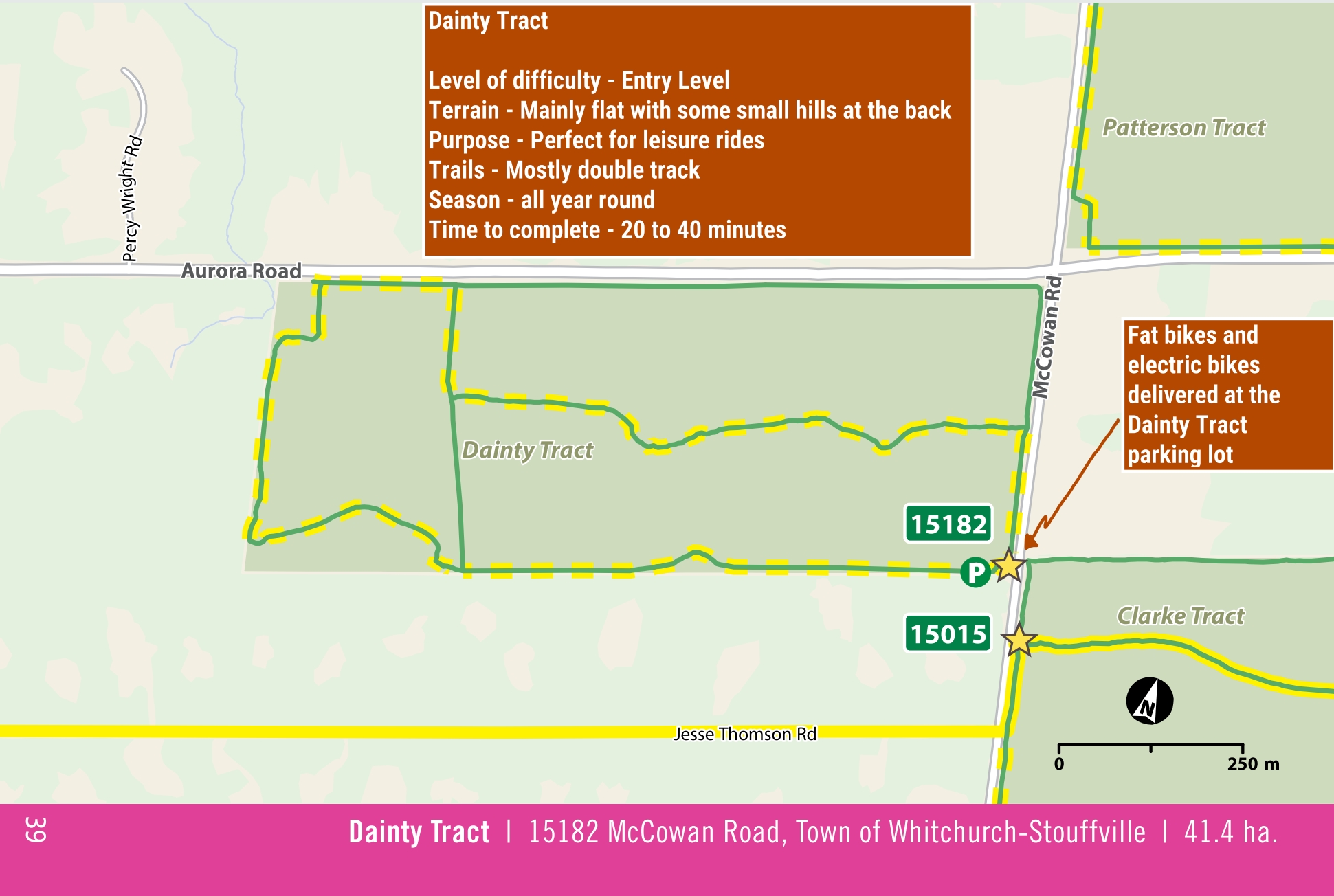 NEIGHBOURING TRACTS FOR ENTRY LEVEL AND LEISURE RIDES - EAST AND NORTH OF DAINTY TRACT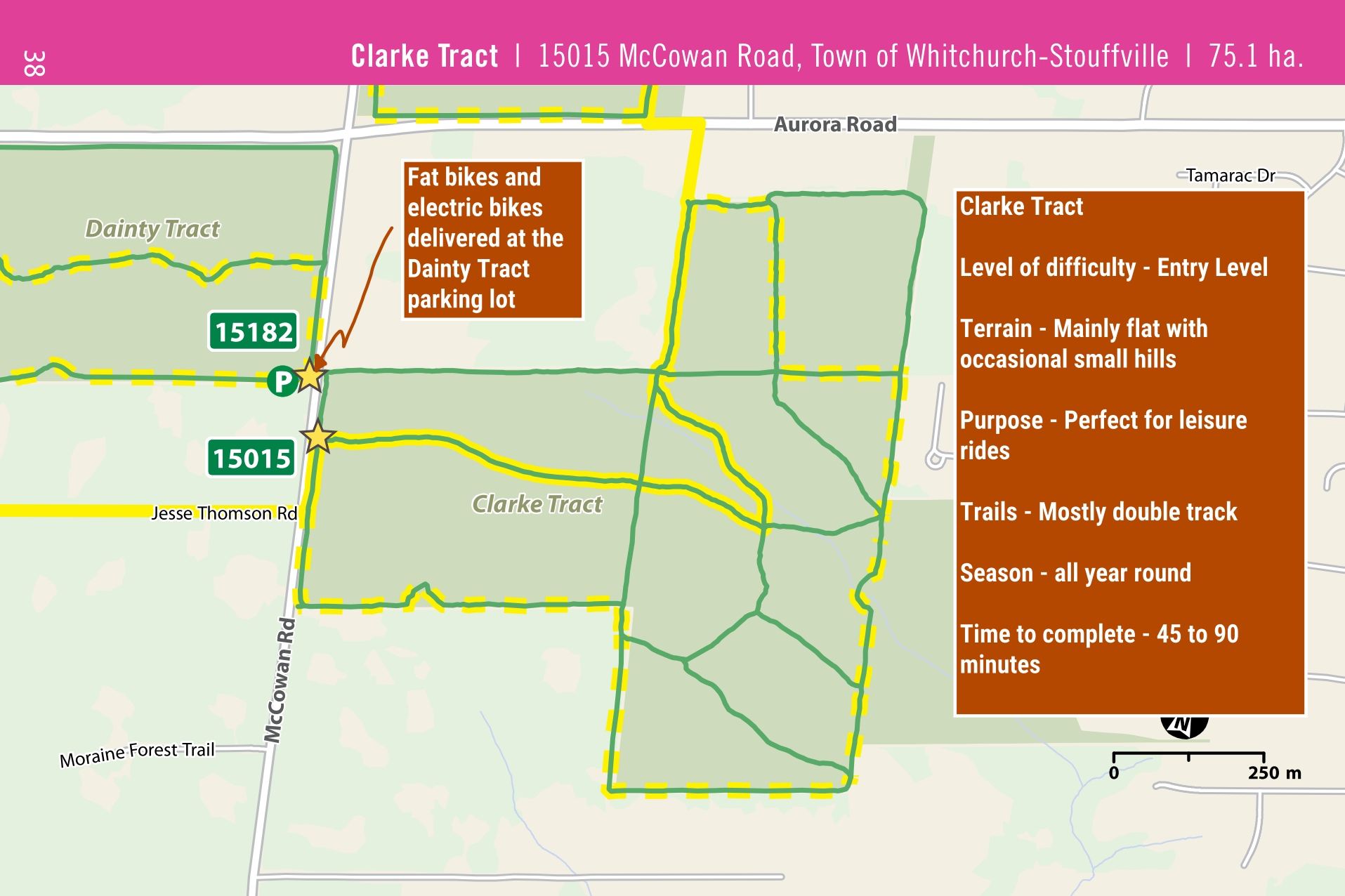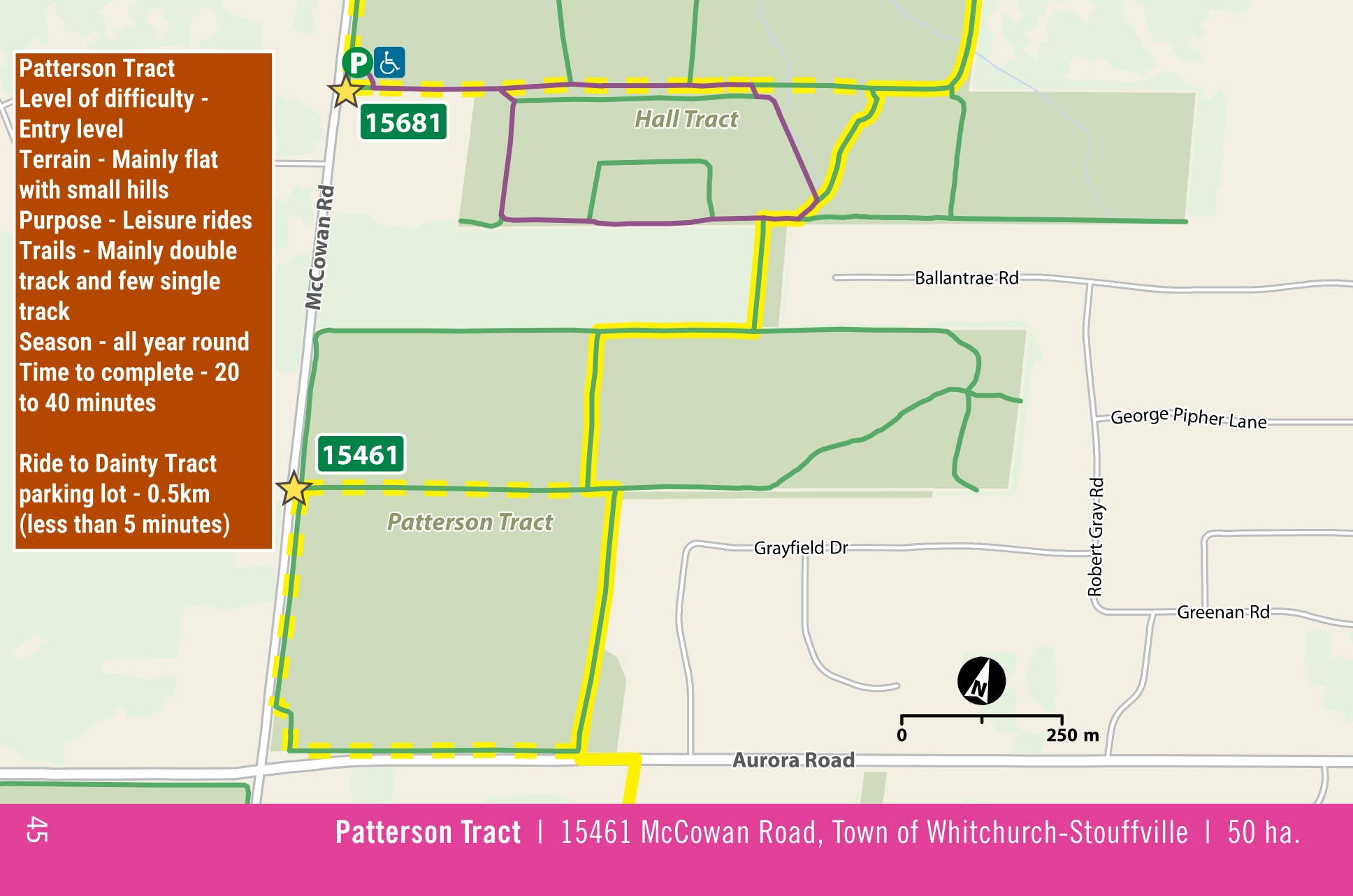 NEIGHBOURING TRACTS FOR INTERMEDIATE TO ADVANCED LEVEL - NORTH OF DAINTY TRACT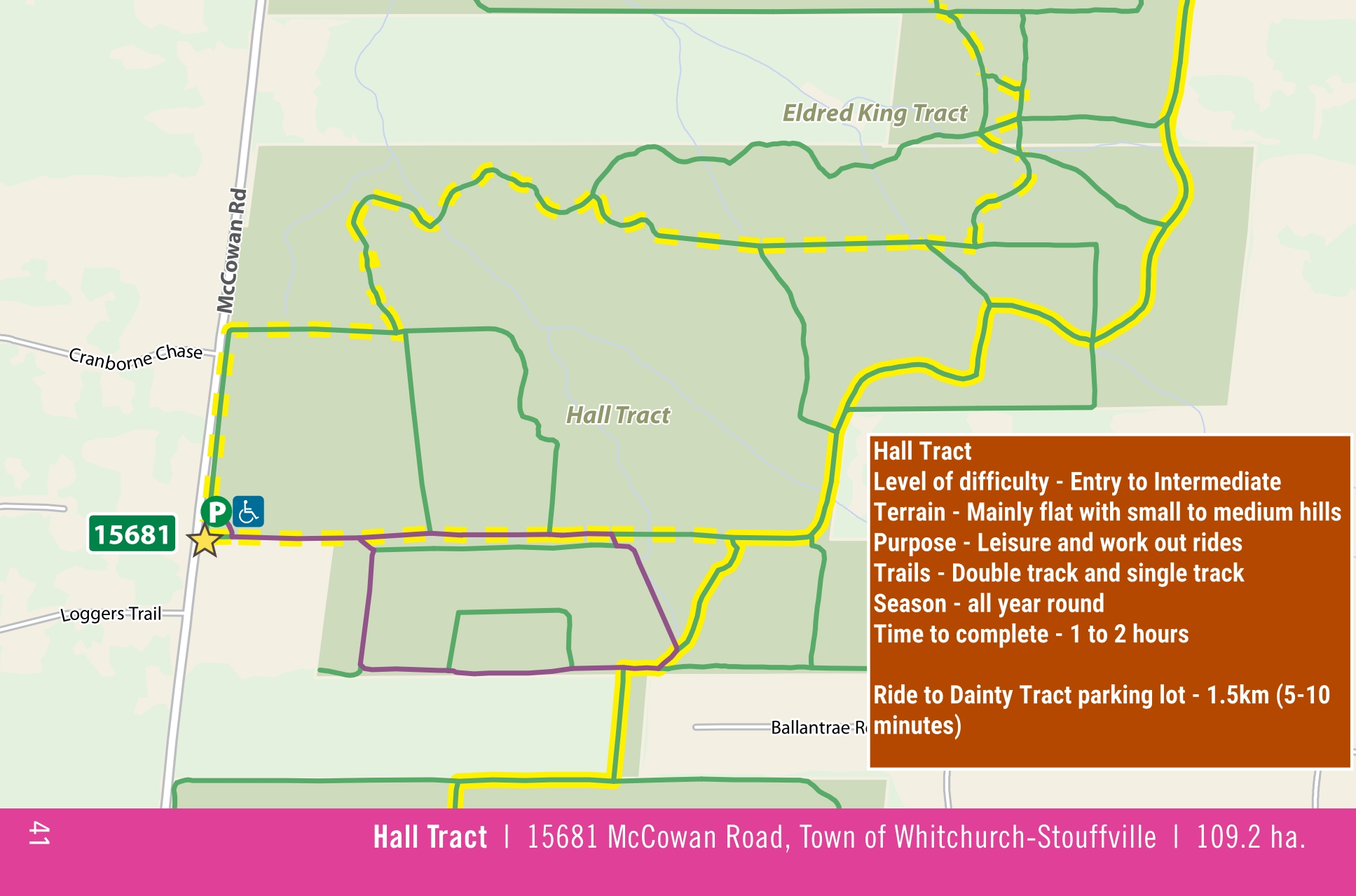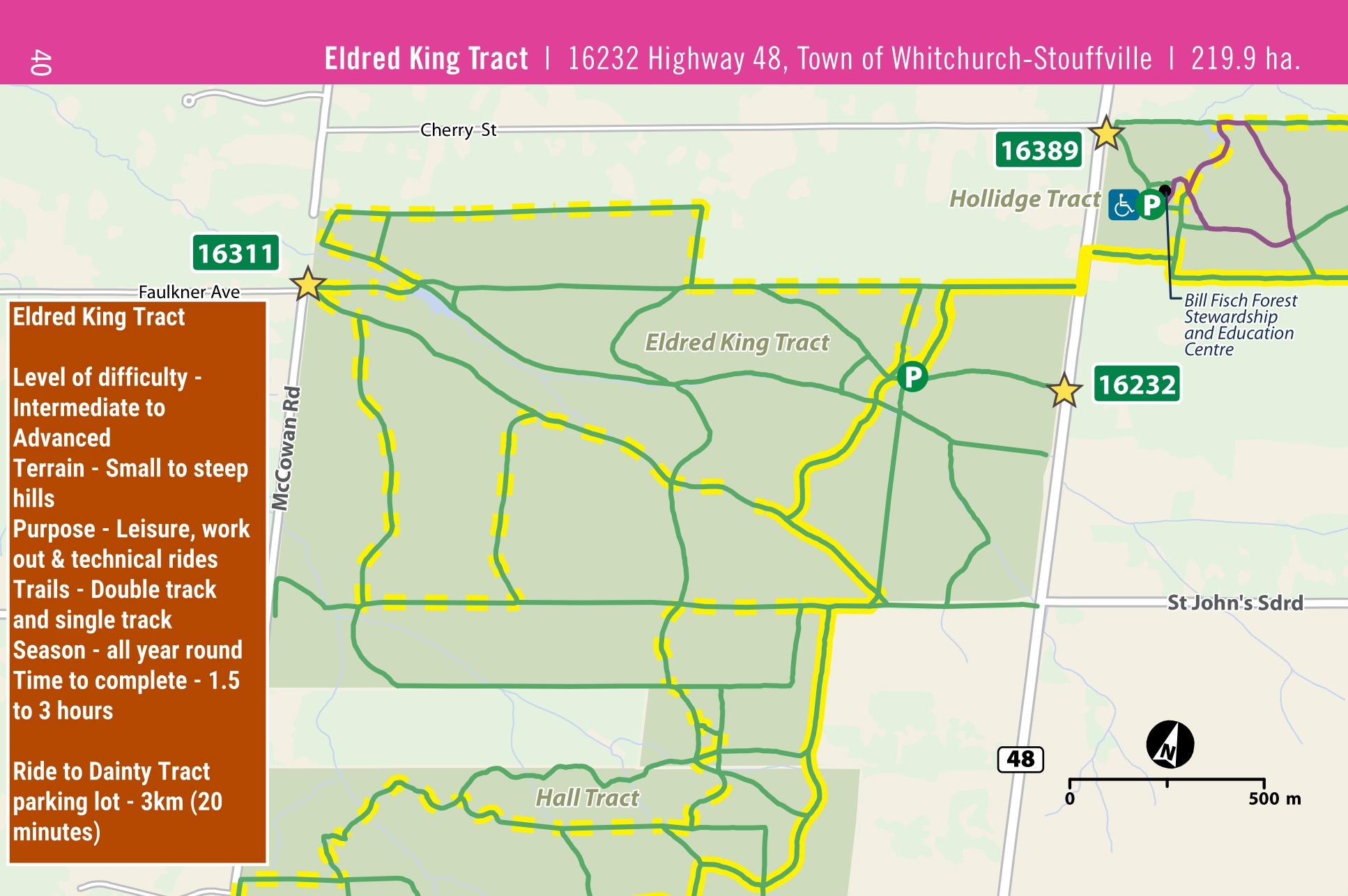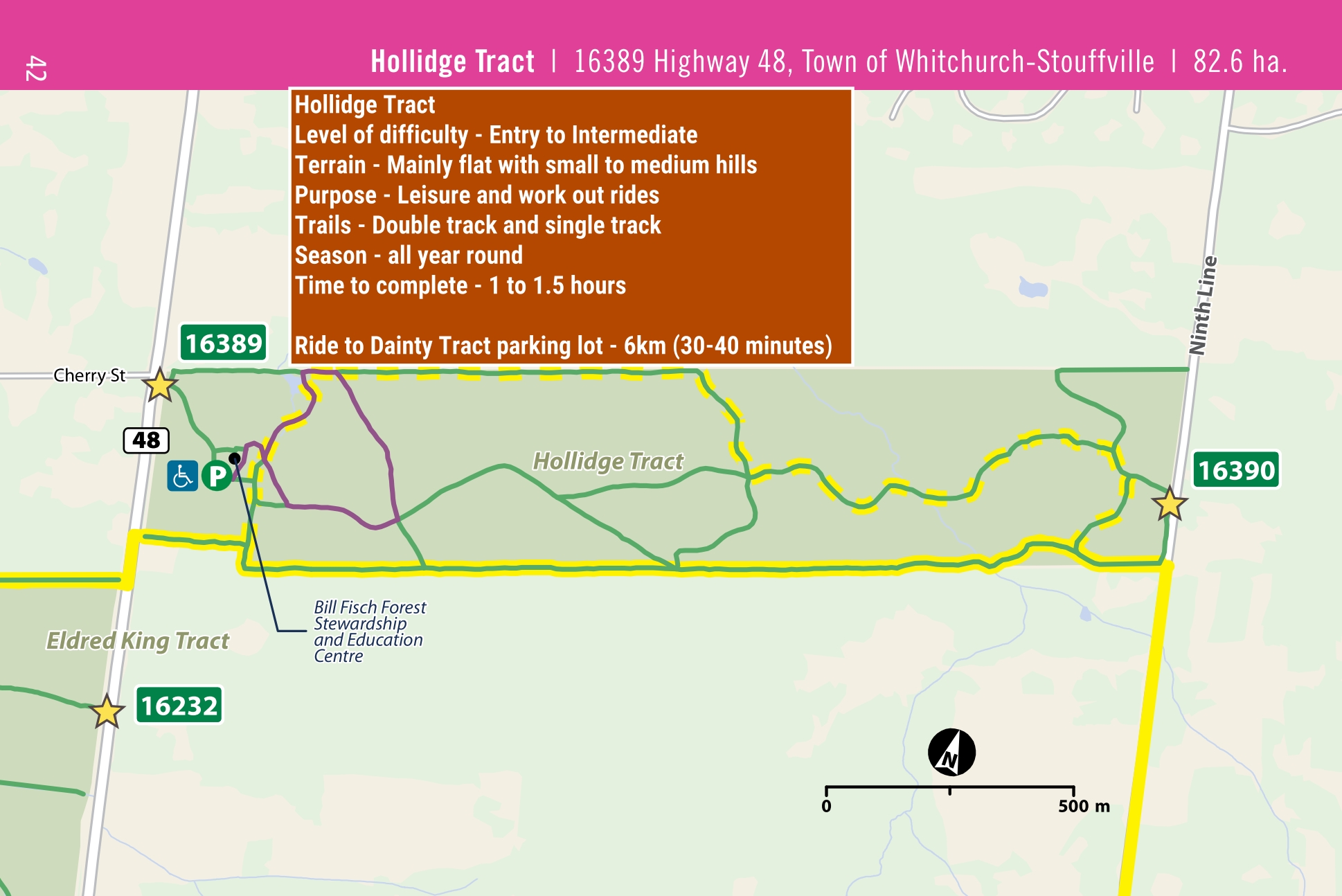 NEIGHBOURING TRACTS FOR ENTRY TO INTERMEDIATE LEVEL - WEST OF DAINTY TRACT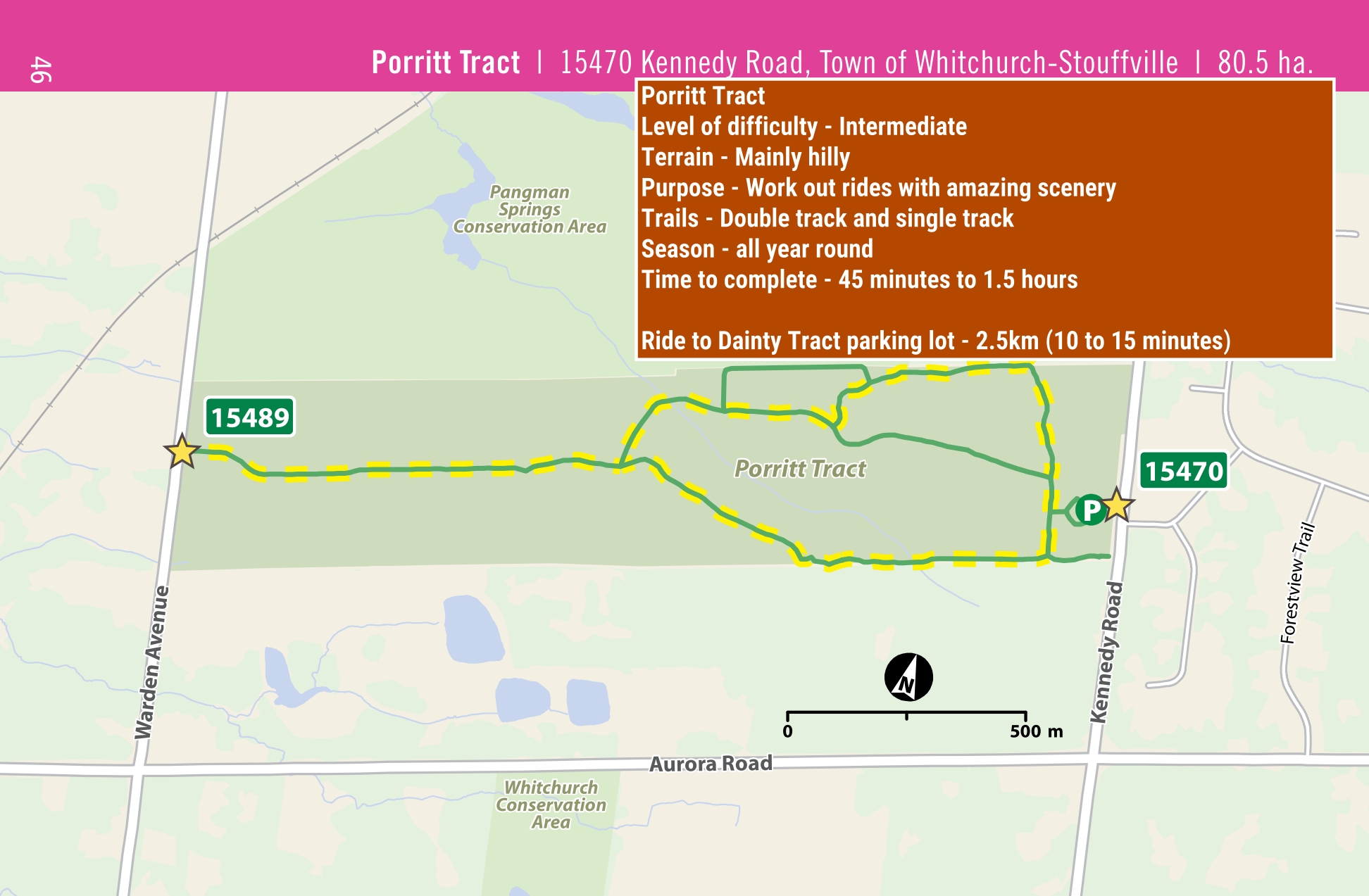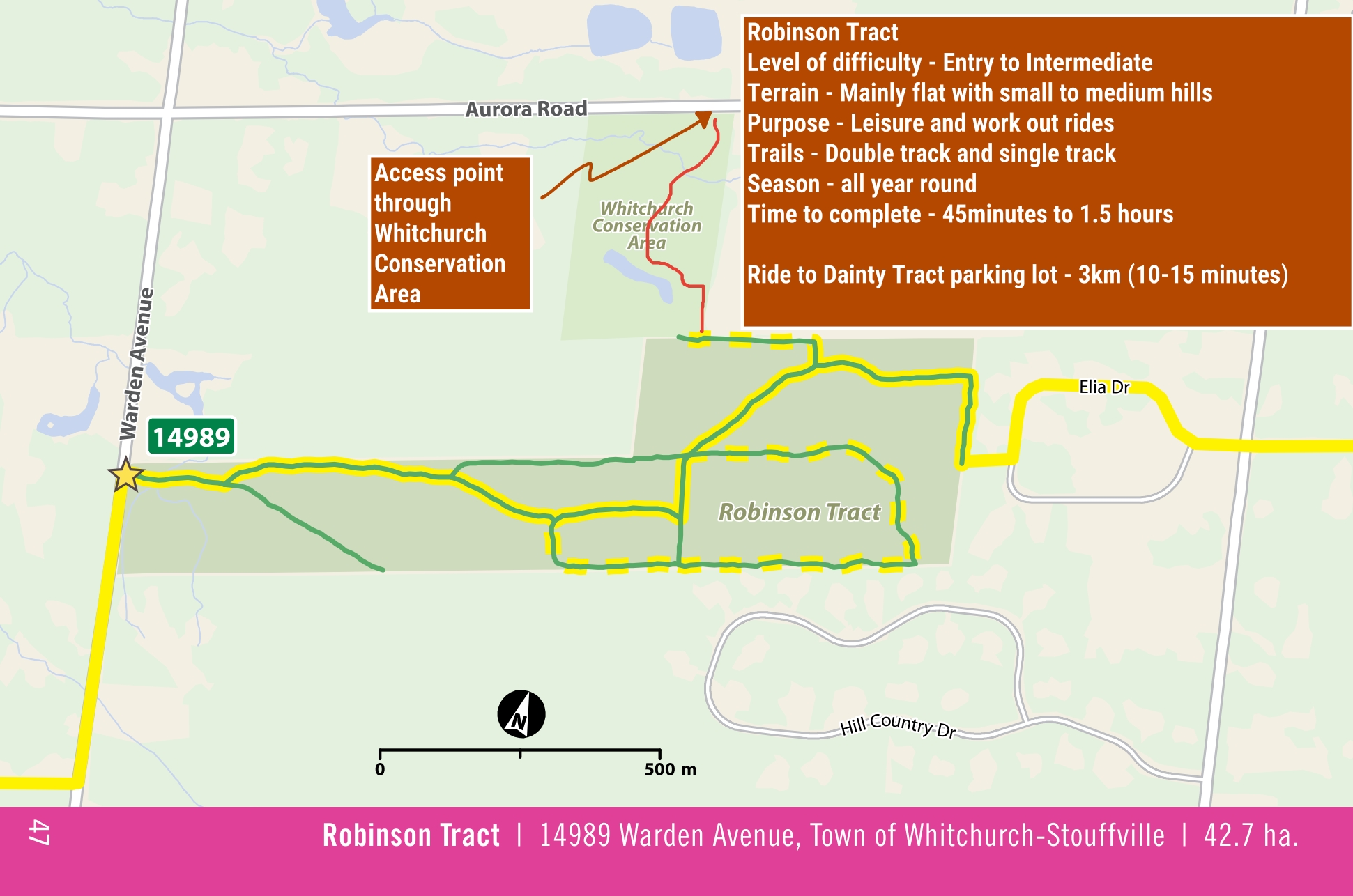 TRACTS WE RECOMMEND FOR FULL DAYS RENTALS
BROWN HILL TRACT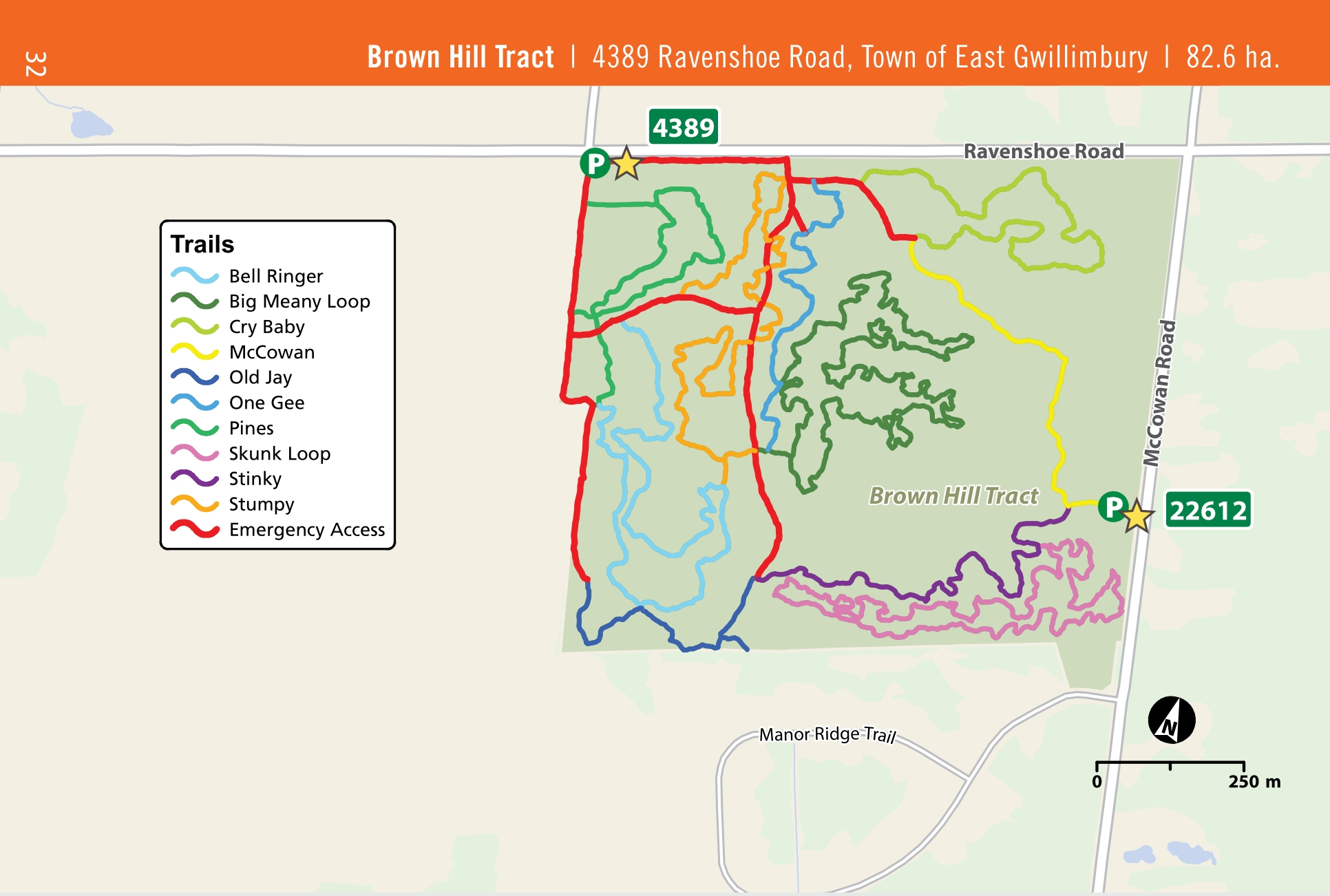 DURHAM REGIONAL FOREST (Please click the MAP LINK to take you to the map)
Have a lot of fun but always be safe and keep safety as your top priority for yourself and others!